23.OCT, 2013 in Oslo /
25.OCT, 2013 in Trondheim

ENG
Empty Frame and Fritiden Min presents VERSUS, an exhibition by Rashid Akrim and Ståle Gerhardsen. Both starts on a piece each, which is then sent back and forth and back and forth again. Like a creative tennis match with no rules. A challenge and an opportunity to keep up the creativity. The end result, as well as the entire process is being exhibited in Oslo and Trondheim. All steps in the process will be exhibited. So if you like the third poster better than the end result, you can buy it. Hooray!
Short bio of the artists:
Rashid Akrim loves to draw, paint and take pictures. In 2004 he had his first solo exhibition in Sydney, Australia, with paintings and stencils. Since then he has been involved in several exhibitions in Norway and abroad. He has worked as AD in Catspy Mag, illustrated for various magazines and been a part of "byrom i portrom" and much more. Rashid has a degree in visual communication from Sydney and has worked as a graphic designer for ten years now. He is currently working for NRK as a graphic designer .
He started OnionMag and Empty Frame to promote talented Norwegian and foreign artists.
Ståle Gerhardsen has been working as a designer, illustrator, partner and/or Art Director in various design and advertising agencies in Trondheim for the past ten years. He now works p.t. as AD in Tibe T Advertising agency in Trondheim.
He started the clothing brand :pøbel, he is one of the heads behind the typography blog Hellotypo.com and been involved in the creative industry in Trondheim.
Ståle has participated in many exhibitions and has work published in several international books. He has also won many awards for his creative work in advertising, illustration, etc.
He has also taught in most creative classes, and held dozens of lectures and workshops.
+ emptyframe.org
+ Fritiden Min
OSLO:
WHEN: Wednesday 23 October at 7:00 p.m.
WHERE: Cafe Theatre ( Hollendergt. 8 Oslo)
Brune Bratseth will be playing records on opening day.
The exhibition will be followed by Art Talks where we will have a chat with :
- Fredfades and Ivan Ave ( Musicians )
- Michael Ray VC Angeles ( Photographer )
- Amina Sewali ( Musician / artist)
- Olli Wermskog and Mikkel Niva ( improvisers / comedians )
- Rashid Akrim and stale Gerhardsen ( visual artists )
Facebook event: https://www.facebook.com/events/384929971625920/?source=1
__________________________________________________________
TRONDHEIM:
WHEN: Vernissage Friday 25.October at . 7:00 p.m.
WHERE: Bakklandet Sløyd ( Nedre bakklandet 20B )
DJ : Yuri Gagarin
VJ : VideoKid
Facebook event: https://www.facebook.com/events/526526427411095/?ref=ts&fref=ts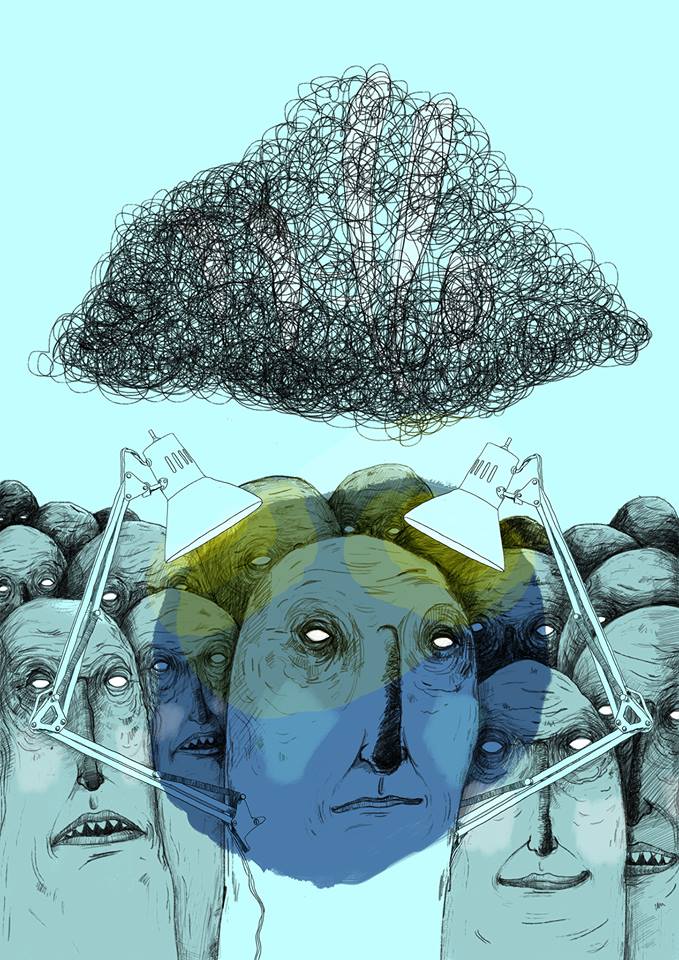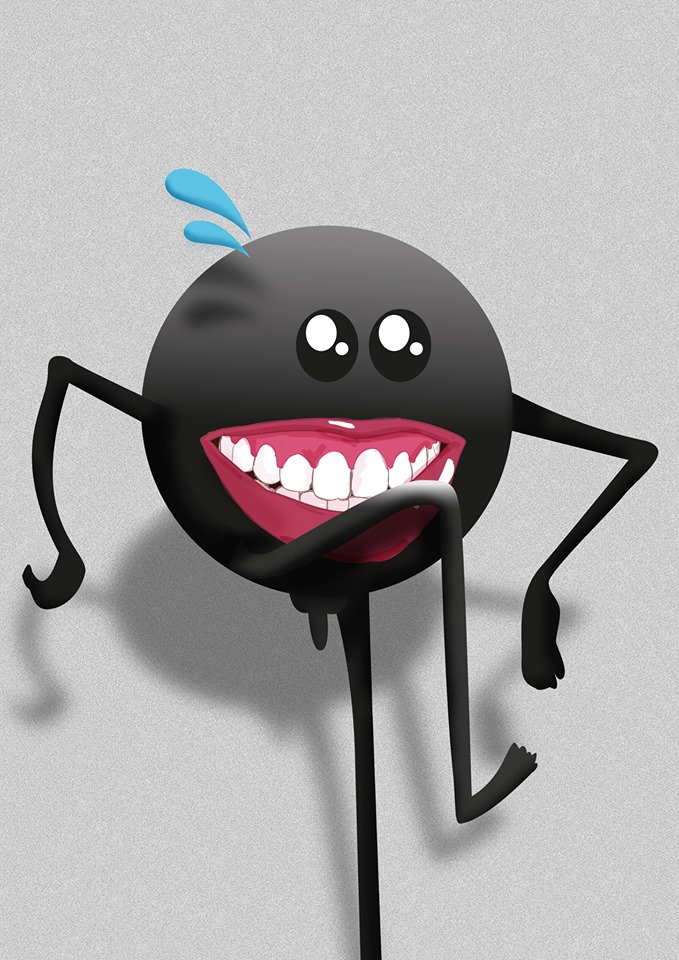 NOR
Emptyframe og Fritiden Min presenterer VERSUS, en utstilling med to aktører: Rashid Akrim og Ståle Gerhardsen. Begge starter på et verk hver, som så sendes frem og tilbake og frem igjen. En tennismatch der alt er lov. En utfordring og en mulighet for å holde kreativiteten oppe. Sluttresultatet, samt hele prosessen, blir utstilt i Oslo og Trondheim. Alle trinnene i prosessen blir stilt ut sammen med det "ferdige" verket. Så om du liker den tredje plakaten bedre enn sluttresultatet, så kan du kjøpe den. Hurra!
Kort om gutta:
Rashid Akrim elsker å tegne, male og ta bilder. I 2004 hadde han sin første solo utstilling i Sydney, Australia, med malerier og stensiler. Etter det har han vært med på flere fellesutstillinger i utlandet og Norge. Jobbet som AD i Catspy Mag, illustrert for diverse magasiner og har sittet i visuelltutvalget. Han er utdannet innen visuell kommunikasjon fra Sydney, og har jobbet som grafisk designer nå i ti år. Til daglig jobber han i NRK som grafisk designer, med hjem i NRK P3.
Han startet OnionMag og EmptyFrame for å fremme dyktige norske og utenlandske kreatører.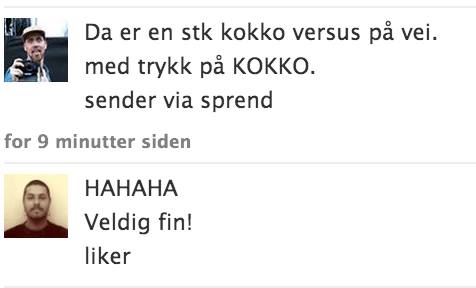 Ståle Gerhardsen har de siste ti årene jobbet som designer, illustratør, partner og/eller Art Director i ulike design- og reklamebyråer i Trondheim. Nå jobber han p.t. som AD i Tibe T Reklamebyrå i Trondheim.
Han har drevet klesmerket :pøbel, er en av hodene bak typografibloggen Hellotypo.com og har hatt ulike styreverv i den kreative bransjen i Trondheim, blant annet VARSKO!
Ståle har vært med på mange utstillinger og har arbeid publisert i flere internasjonale bøker. Han har også vunnet mange priser for sitt kreative arbeid innen reklamefilm, illustrasjon osv.
I tillegg har han undervist i de fleste kreative fag, og holdt haugevis med foredrag og workshops.
+ emptyframe.org
+ Fritiden Min
OSLO
NÅR: Vernissage Onsdag 23.oktober kl. 19:00
HVOR: Cafeteateret (Hollendergt. 8 Oslo)
Brune Bratseth spiller plater på åpningen.
Åpningen blir etterfulgt av Art Talks, det blir en nærmere prat med:
-Fredfades Jazzblaster og Ivan Ave ( Musikere )
-Michael Ray VC Angeles ( Fotograf )
-Amina Sewali ( Musiker/artist )
-Olli Wermskog og Mikkel Niva ( improvisatører/komikere )
-Rashid Akrim og Ståle Gerhardsen ( kreatører )
Facebook event: https://www.facebook.com/events/384929971625920/?source=1
__________________________________________________________
TRONDHEIM
NÅR: Vernissage fredag 25.oktober kl. 19:00
HVOR: Bakklandet sløyd ( Nedre bakklandet 20B)
DJ: Juri Gagarin
VJ: VideoKid
Facebook event: https://www.facebook.com/events/526526427411095/?ref=ts&fref=ts