Current exhibition runs from september 12 to october 12.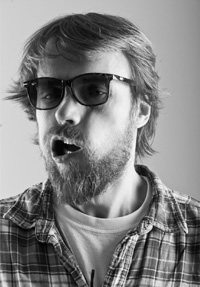 Empty Frame presents 12 V.A.B an exhibition by David Stenmarck a Oslo based artist/illustrator.
12 V.A.B – BSPERTUKLK, PTRLEKSKBU, RBPUSKEKTL, UPRKLESBKT, TKBKPRUSLE, URKKTLBESP, TURBKKSLPE, TRUPKBELKS, RPUEBSLKKT, UTKBEPKSLA, KURKLBEPST, ETBKRPUSKL is the name of this exhibition. And the texts is twelve variations of the Norwegian word "blekksprut", wich means ink drop.
The concept and idea for this exhibition begins with a single ink drop. But after a few processes, the ink drops has been shaped into mysterious faces. David Stenmarck `s twelve figurative pieces takes you into a dream world.
David Stenmarck is currently working as freelance illustrator, as well as he establishes himself in the art world. He has a degree in visual communication at the University of South Australia, with a major in illustration. Through his background in the illustration collective Bensinstasjon, he was able to shape and develop his own expression.
He has worked on everything from advertising to art projects. David has won awards in Gullblyanten and Visuelt together with Eivind Fonnaas Nilsen. His latest exhibtions are as followed: 2012 HK&V, Festivalkunstner; Water music festival slemmestad / 2011 Havnehagan køl & vedbodlag (HK&V), Bærum kulturhus / 2011 Collaborism "Kunst på vandring", Akershus kunstsenter.
We are happy to present this exhibition by David Stenmarck, and are looking forward to follow his art in the future. Get your signed limited edition art prints here
Q&A
How did you get started as an illustrator?
Drawing has in one way or another always been a part of my life, it felt natural to try to make it a living.
Has your past as a graffiti artist influenced your work? and how?
I guess my interest in characters combined with looking at graffiti art has an influence on my style. I also love drawing big and painting big, but I´m not sure if that´s a consequence of the graffiti interest or the opposite.
What do you think of the graffiti scene in Norway / Oslo today?
There are a lot of great artists out there, can´t say I relate too much to the scene. Even though I enjoy it, I rarely paint walls anymore.
"I often feel that the random details that come natural from making a mistake are the ones that turn out the best."
I've seen some of your detailed artwork, and they are beautiful. How is your whole process in such detailed artwork? do you have a plan?
Most of my visuals are based on concepts or certain mediums I try to learn, and some styles feel more natural to involve details. As an illustrator I have to work as a communicator between the concept and the target audience, but as an artist I can take more freedom in the process, and I often feel that the random details that come natural from making a mistake are the ones that turn out the best.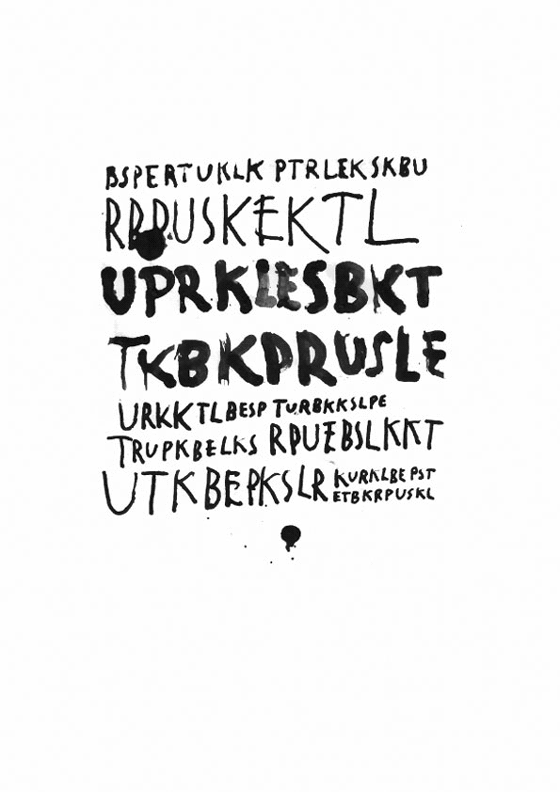 Do you ever have creative slumps? What do you do then?
Everything else but draw.
What is the best/ most fun part of being an illustrator?
When I wake up in the morning I can sit back and enjoy the fact that today all I have to do is draw/doodle and think about drawing, plus my office and work hours are great!
That sounds nice, but what is the worst or most difficult part of being an illustrator?
The administration of my own company, I´m not too fond of paperwork.
Do you have any artists/designers/illustrators you admire, that inspires you?
Way to many to mention. Some inspire me to progress my ideas, others inspire to work harder and become better at craftsmanship.