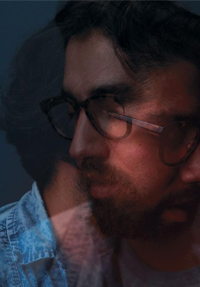 Empty Frame presents "Dirty land" by Gustavo Bockos aka Vokos, an art Director, Designer and illustrator based in São Paulo, Brazil.
He does art Direction, advertising campaigns, fashion Photography and illustration for different clients and commissioned design works.
"Dirty Land" is an experimental contemporary pop culture exhibition.
Through mixed media posters, adult content and known disney characters, Vokos awakens curiosity by the viewer. What was Walt Disney all about? Vokos was curious about what happened in Walt Disneys mind.
After reading many lectures about Walt Disneys secret messages in his classical movies, Vokos wanted to show what could be behind an adult mind.
"I want you to find it fun! I did it with no morbid intentions."
A while ago I meet Gustavo in Oslo, and after talking to him about art, design and illustration i knew we needed to work together on something. I had seen some of his awesome collages and wanted to exhibit some of his work. Then came "Dirty Land".
Vokos, Can you tell us about the process and work behind "dirty land"?
I was curious about what was hidden in Walt Disneys mind and wanted to find out the truth behind his works.
After watching some videos and read about Walt Disney I felt this was a man who suffered in his childhood and wanted to make a perfect world when he grew up.
It is said that Walt Disney has hidden secret messages in his drawings and movies. And very sexual content behind a mask of a perfect world created for children's pass. While watching that and knowing that the observers were children and would never receive that content. It is said that he had a disturbed mind like that, always wanted to escape somehow and got a little relief with the secrecy of their messages. This was the starting point for "Dirty land".
My idea was to simply imagine that he was more free, and show off everything directly without taboos or nothing to hide. So were the posters born, each with a different theme without being morbid, just the opposite, I wanted to be funny.
What would you think Walt Disney would have said if he saw your work?
Hahaha! All I want is to see him laugh when seeing the posters, and suddenly hear him say: "Hueber vidido" ( I wish i could live in present time), it would have been easier to draw without secrets.
What type of reaction do you expect from the viewer?
I want you to find it fun! I did it with no morbid intentions.I would love it if any person can feel good hanging it in their home, office or passing it in the street. I think it will become a social object that could bring a droll conversation.
So when do you find yourself being most creative?
Honestly most of the day I have ideas turning in my head, so if I'm thinking of an idea, I carry it with me anywhere I go. This really helps me because I can get inspired with anything i bump in too.
I think that it has its own process of digestion, waking up with it, sleep with it. There comes a point where it leaves me.
If I were to choose a time of day when I'm being most creative, I would choose night. That's when I'm alone and everything is calmer.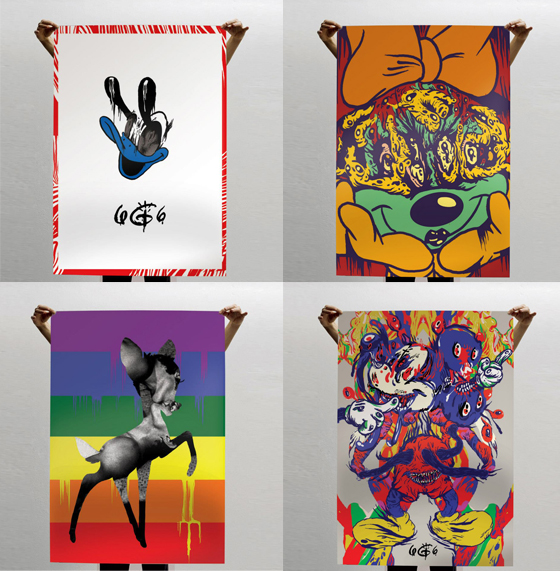 Do you got any artists / designers / illustrators that you admire? That inspires you?
There are many favorites, but if i have to choose i look for those who can communicate in the best way.
If we were to talk about Norwegians, I love the work from Yokoland. I would love to do job with them some time. My other favourites are Stefan Sagmeister at Hort Studio. Also Deutsche und Japaner and many more!
What can we expect from you in the future?
I'm in a changing time in my life where I'm about to leave the Advertising Agency where I have worked for the last 12 years. I'm very tired of advertising.
I was more happy when I did my side projects which didn't have to get approval by anyone else. Now I won't have to try to escape with my mind all the time.
Agora opened a great opportunity for me. I was invited to be a director of a production company here in Sao Paulo, Simepre Quize. To work with video and film, and I think it's a great opportunity, to start from scratch once again.