[vc_row][vc_column][vc_column_text]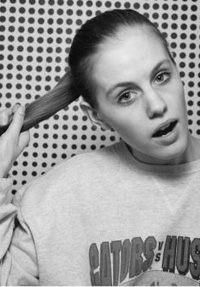 Empty Frame presents:
"Er det fordi jeg bor i Oslo?"
("Is It Because I Live in Oslo?") by Kjersti Johanne Barli, an artist and illustrator, based in Oslo. She's 26 years old, born and raised in Verdal in the midst of Norway, and moved to Oslo five years ago to study illustration. This Emptyframe exhibition is her first solo exhibition after graduating from Oslo National Academy of the Arts, and the project is also going to be exhibited during the design event and exhibition Designblok in Prague in October.
About the exhibition:
Three years ago, when she was at a Christmas party with some of her childhood friends in her hometown, Kjersti Johanne was confronted by a stranger who wanted to ask her a question. He wanted to know if it was because she was living in Oslo that she drank wine out of a wine glass. He thought that was a pretty abnormal thing to be doing at a party.
"In small communities it is often important not to stand out from the crowd."
By using sculpting and drawing Kjersti Johanne is telling stories about the Norwegian (and worldwide) phenomenon called "Bygdedyret", translated: "The Rural Monster". It is mostly common in rural landscapes, in small societies, hereby its name. Norway is famous for The Law of Jante, and one can say that The Rural Monster is The Law of Jante in practice. In small communities it is often important not to stand out from the crowd. You're not to think you are any different or any better than anyone else. The Rural Monster function as a social mechanism ensuring that anyone who attempts to do so suffers negative consequences, such as being badmouthed, being mocked or to suffer social exclusion. It is a feeling of constantly being watched.
With this project, Kjersti Johanne has tried to disarm The Rural Monster to herself and others by questioning the bitterness and jealousy in the lives we live. She brings it up for discussion, using her naive visual expression filled with humor. She documents and communicates a phenomenon in Norway, using her own "harmless" experiences on the matter as a starting point, which underlines the more serious undertones in the project.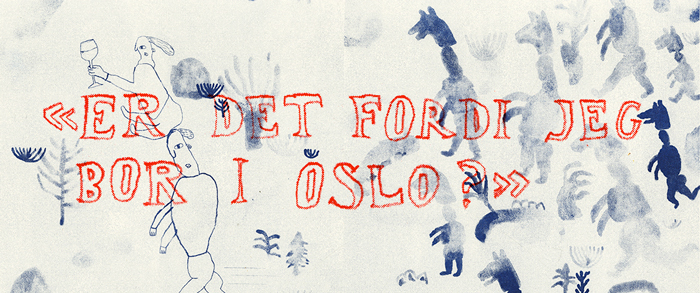 kjerstibarli.com[/vc_column_text][/vc_column][/vc_row][vc_row][vc_column][vc_masonry_media_grid element_width="3″ grid_id="vc_gid:1449009890733-9359ec79-da87-0″ include="888,887,886,885,884,883,882,881,880,879,878,877,876,875,874,873,872,871,870,855,858,859″][/vc_column][/vc_row]